Contemporary style with respect for people and planet

Like you, we believe the simple actions we make today can have a huge and positive impact on the future.
We also understand that finding ways to live more sustainably can be difficult and often, when we try to act more responsibly it seems to limit our choice. That's why at Komodo we've been creating and perfecting our range of affordable, on trend eco fashion for 30 years.
It's a privilege of our society to dress in comfort and style. It is the responsibility of designers to make that style fairly and sustainable for those who work on it.
Our small but efficient team are based in north London, designing collections with just the right balance of contemporary and timeless style. Sourcing the finest quality natural fibres and innovative eco fabrics, to provide a tangible alternative to the culture of fast fashion that has become so prevalent today.
We trade fairly with factories in Nepal, China, Indonesia and Turkey which, our designers visit regularly and work closely with the myriad of talented people who bring their ideas to life.
The clothes we produce are high quality, easy fitting wardrobe essentials, that are sure to become firm favourites you will want to wear again and again and again...
Along the way we have supported numerous environmental and social projects at home and in the countries where we manufacture. From sheltering London's homeless to building schools high in the Himalayas and reforestation programs on the side of volcanos.
Komodo is GOTS certified, a partner brand of the ETHICAL FASHION FORUM and supports the FASHION REVOLUTION movement.
---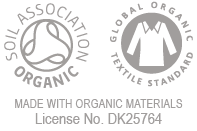 Komodo is Soil Association & GOTS certified. Any products which carry these symbols have their whole supply chain GOTS certified which means everybody involved - from the farmer all the way to us - carries the certification.
KOMODO is a member of the Ethical Fashion Forum, the industry body for sustainable fashion. Their mission is to support and promote sustainable practices, facilitate collaboration, raise awareness and provide the tools and resources needed to reduce poverty, reduce environmental damage and raise standards in the fashion industry. More information can be found here:  Ethical Fashion Forum

KOMODO has and always will be an independent brand and will always support independent retailers that stock our products. As part of our commitment to this, we promise never to discount products in season and to observe European seasonal sales regulations on our own websites.
---
Linen yarns come from Flax plants - it is a historically prestigious fabric taking many skills to process it.
It's very breathable, ideal in warm weather and has a distinguished natural look and feel.
Joe Komodo says... Perfect with a cup of tea !
Eco Cashmere is fibre obtained from cashmere goats. Common usage defines the fiber as wool but it is finer and softer than sheep's wool. Cashmere is finer, stronger, lighter, softer, and more insulating than sheep wool.
Soya fibre is made from the waste that comes from Soya bean cake after Tofu and other foods are made,
it's the only plant protein fibre, so it's healthy to wear. It dyes, washes and dries more easily than other
natural fabrics and it doesn't shrink or crease.
Joe Komodo says... Try it, you'll feel delicious !
Tencel is an award winning Eco Fibre made from tree cellulose farmed on wasteland.
It is highly economical in its use of energy and natural resources, it is bio-degradable and it feels great. Click here for more info .
Joe Komodo says... Sell Tencel !
Recycled Rubber is what we use for the sole units of our shoes. For every 2 pairs of Komodo's we save another old tyre, from the landfill or the bonfire. Makes you wonder who's wearing the other half of this one - whoever it is, might be your sole mate!
Joe Komodo says... Eat, Pray, Love - Go for a walk!
Wool - Komodo does not use man made substitues or blended yarns. Our wool yarns are certified from non-mulesd sources. Some of our wool garments are hand knitted and always hand finished, this means every piece can have minor variations, which we see as a sign of it's individuality.... not an imperfection!
Joe Komodo says... Vive la difference!
Recycled PET (Polyethylene Terephthalate) is the material used in plastic drinks bottles and what we use to make recycled polyester fibre used in our collections. While we always strive to use natural fibres sometimes it is necessary to make use of something man made. Typically this will as a blend in woven fabrics.
---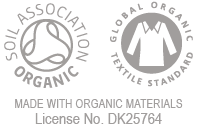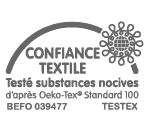 ---
---
Our Factory Code Of Conduct
Since the beginning Komodo's business ethics have always been a priority that the way in which we manufacture our products be sensitive to the environment and that the people involved are treated with respect, receive a fair wage and are not expected to work in uncomfortable or hazardous conditions. We visit our factorys regulary and see at first hand how the facilities are run and meet the people that we are indirectly employing.
Click images below for detailed info on the standards we expect of all suppliers our suppliers.
---
Our Factory Certifications





---
If you agree that this is the way fashion should be - we're happy to have you as our customer and thankyou for your support !
✌️🙂 ❤️