---
KOMODO sponsoring British Tennis Player Jodie Burrage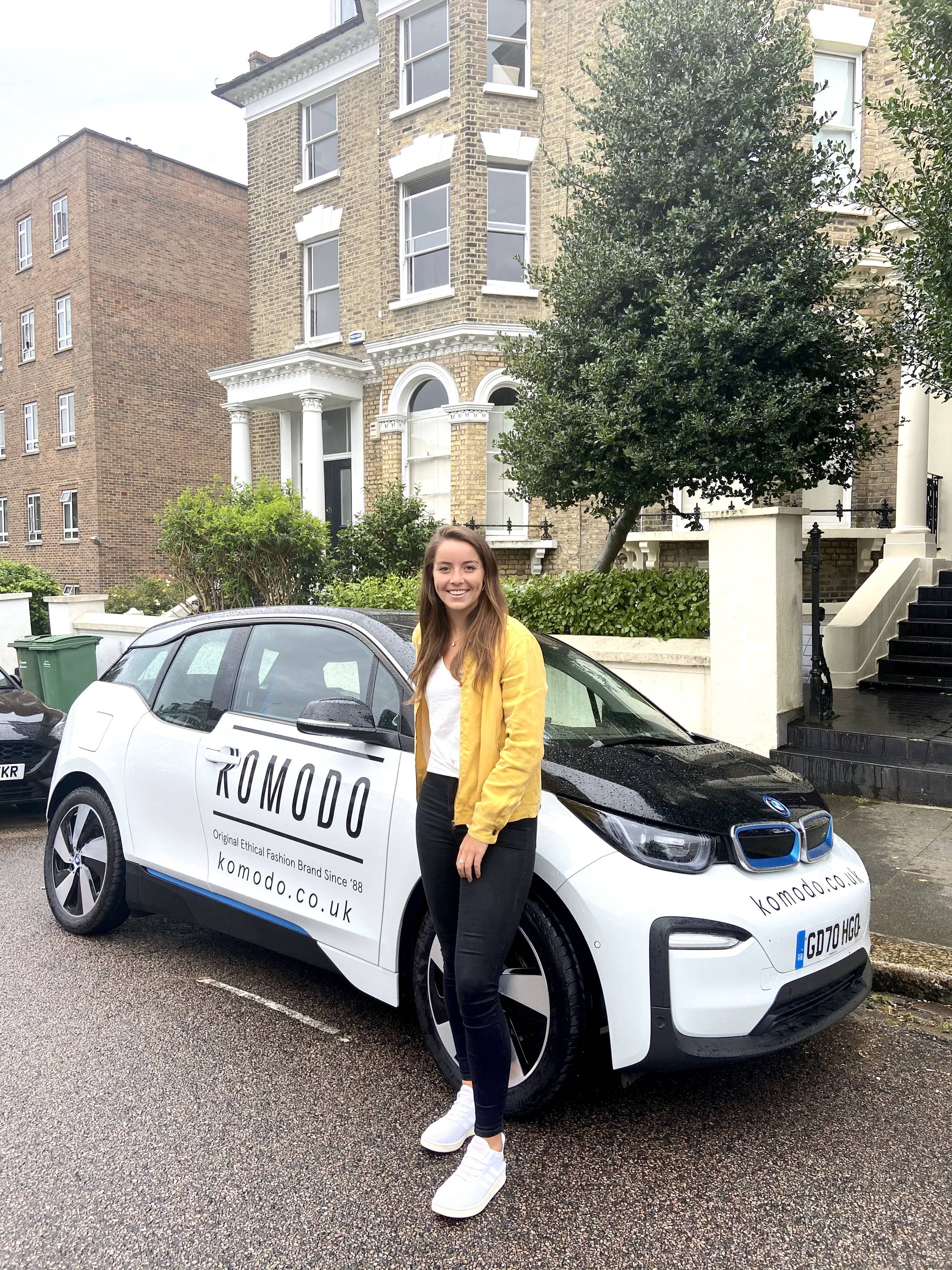 ---
We are delighted to announce that Komodo are now sponsoring British tennis player Jodie Burrage.

We are very proud to support such a hardworking and promising young athlete, Jodie has already had a great start to her career, beating the UK no 1 Jo Konta in the Battle of the Brits, and playing mixed doubles with Andy Murray. Most recently, she has won a tournament in Dubai, made her first slam appearance in Wimbledon this year, and making the final at 'Les Contamines Montjoie Tournament in the South of France. She is now off to NYC for the US open, and all at just 22 years old!
Jodie is very eco minded and this partnership was born out of that alongside our admiration for such a talented player. Included in our sponsorship with Jodie, is a BMW I3 fully electric car, complete with KOMODO branding, which if you're in London, you might spot Jodie zipping through the streets in!
---
---
Jodie's passion and interest in sustainability aligns seamlessly with all that we stand for.
---
---
"As a tennis player I am required to travel a lot, there is no working around that, and it does make me think about my impact on the environment. Where I can, I try to make small changes to do my bit for the environment and it's great to have the support of brands like Komodo who are creating cool sustainable fashion wear in ethical ways and supporting me on my journey. The electric car that they are supporting me with is perfect for nipping around London and it is made all the more convenient by having charging stations at the National Tennis Centre. For the next few weeks, the car will be at home as I'm off to NYC to play in US Open qualifiers, it's my first time there and I am really looking forward to it."
Wimbledon meets Sustainability
---
As Wimbledon takes steps to be more sustainable, we thought the start of the iconic tournament was the perfect time to get behind Jodie and show our support. Wimbledon aim to reduce their emissions to net zero by 2030, and this year they introduced reusable Pimm's cups and strawberry punnets! Small steps that will make a huge difference.
Komodo look forward to building a great partnership with Jodie and watching her grow. She is the ideal customer for Komodo and looks great in our clothes, we're extremely excited to be behind this rising star and will be cheering her on at each and every step!

---
A little word from our CEO Joe Komodo . . .
'We are happy to announce our support for Jodie Burrage, eco tennis star of the future, and our new brand ambassador. Komodo admires athletes using their platform and position to promote sustainable fashion and green issues. Advantage Miss Burrage!'
---
Keep up to date with Jodie on her Instagram here!
---
Like Jodie's Style? Grab New Season Here...
---
---