Three Stylish Ways You Can Wear Loungewear and Basic Outfits

---
Loungewear isn't usually a style most people would want to be seen outside in. It's the kind of style that used to be associated with pyjamas or sweats that you could lounge around the house in with no judgement. However recently loungewear and basics have become one of the most popular trends this year in its own right... why shouldn't comfort mean style? So whether you wear your basic tees and sweats as your everyday casuals or just for hanging around the house in; how can you style them to make it not only effortless but trendy too?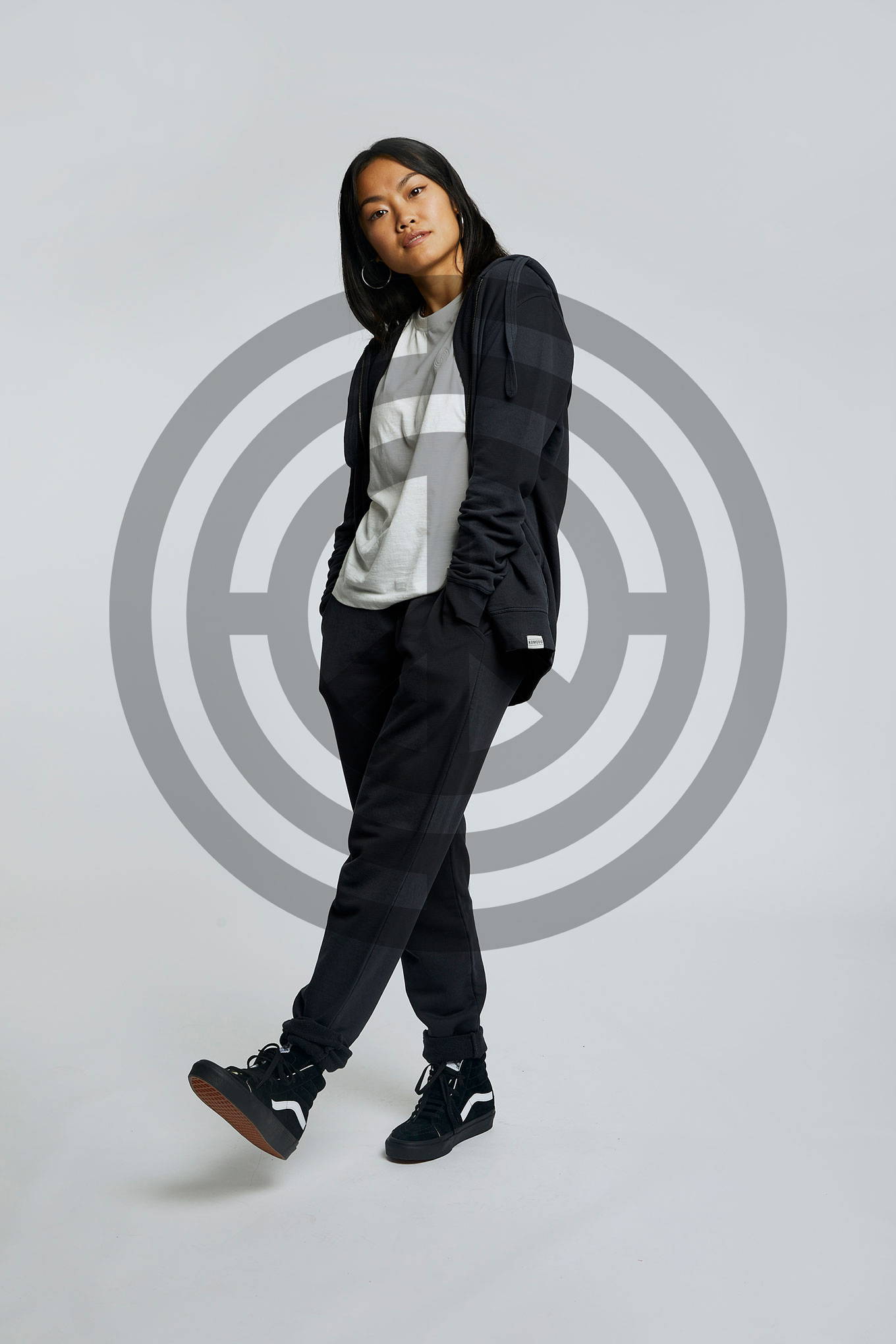 ---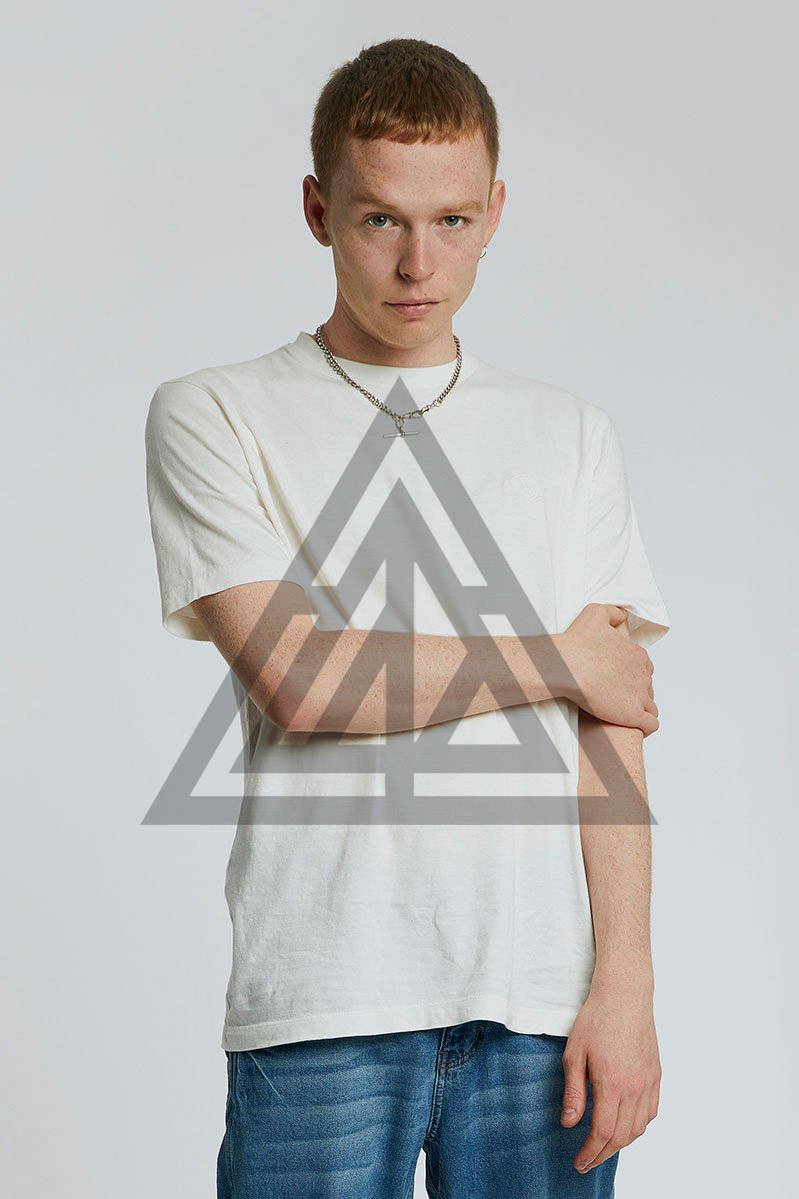 At KOMODO we source the best quality fabrics to ensure complete comfort whilst always maintaining our dedication to sustainability. This is why we created our loungewear and basics collection using GOTS certified organic cotton. With our dedication to sustainability and sourcing responsibly we produced garments that guarantee comfort and effortless style.
---
So how can you Style Loungewear & Basics for Every Occasion?
---
---
Loungewear sets are a popular upcoming trend that sees hoodies and sweatshirts being paired with matching joggers and trousers. It is the most effortless way to feel comfortable yet look so put together. At KOMODO we offer a range of matching sets in core colours such as washed black, navy and olive that you can take through the seasons. We offer a range of styles such as our zip hoodies and casual crewnecks which paired with our range of comfy joggers make the ultimate loungewear set. Perfect for running those daytime errands as well as those lazy days on the sofa!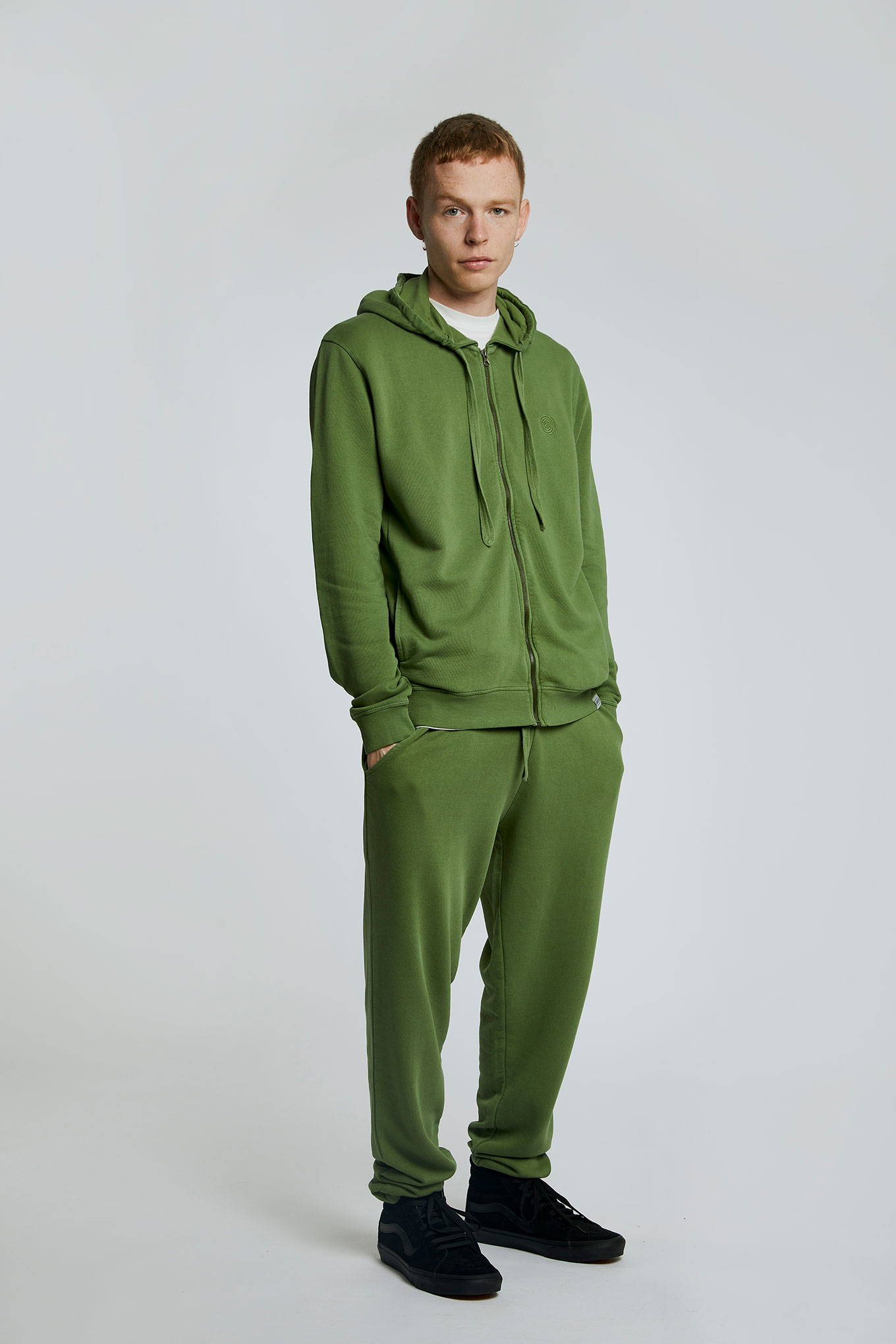 Our range of crewnecks, joggers and hoodies are usually made with a lightweight, looped back fabric which makes the garment ideal for everyday loungewear and layering. Some of our hoodies are also made from a NEW double brushed material giving of a medium weight and making garments even more cosier!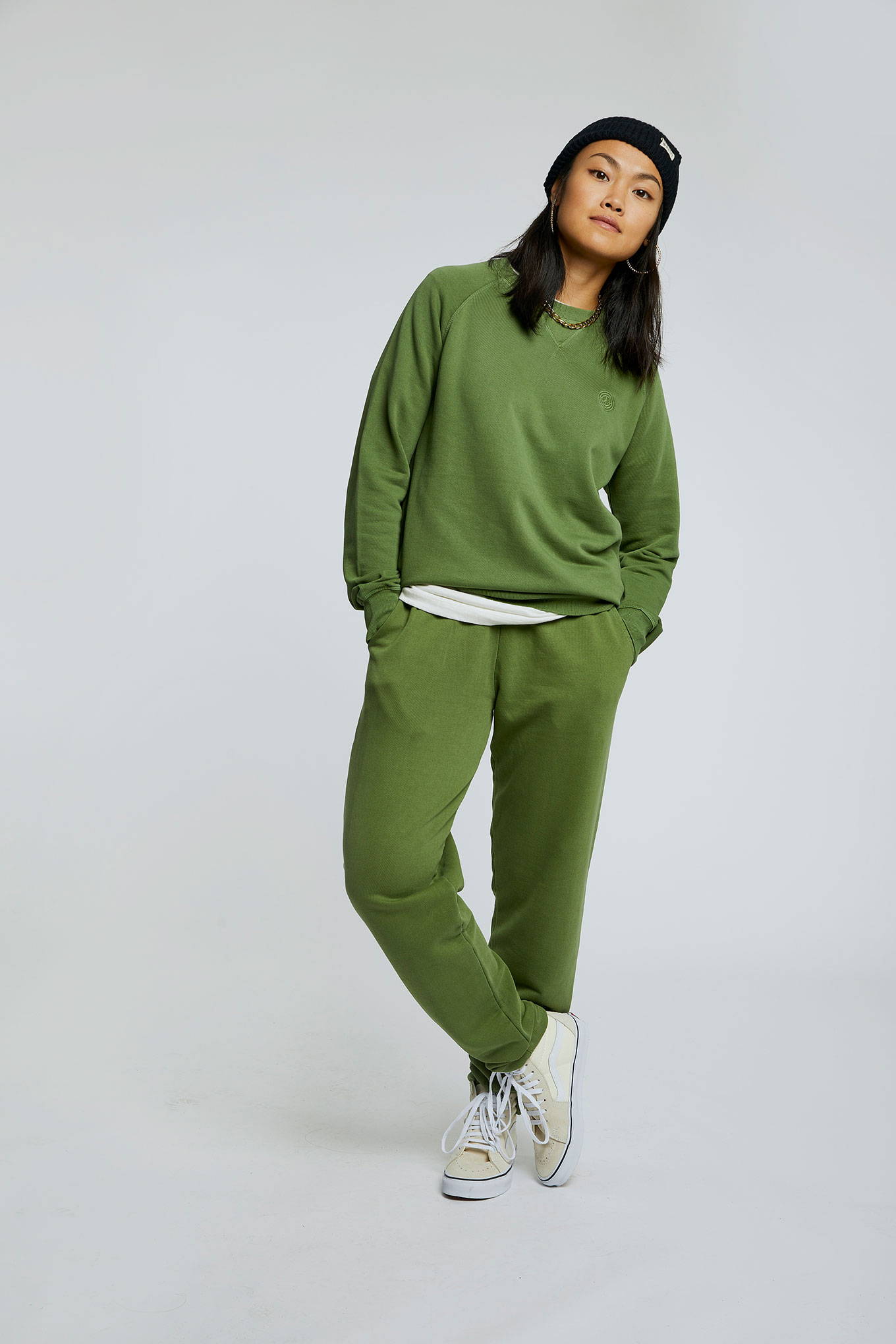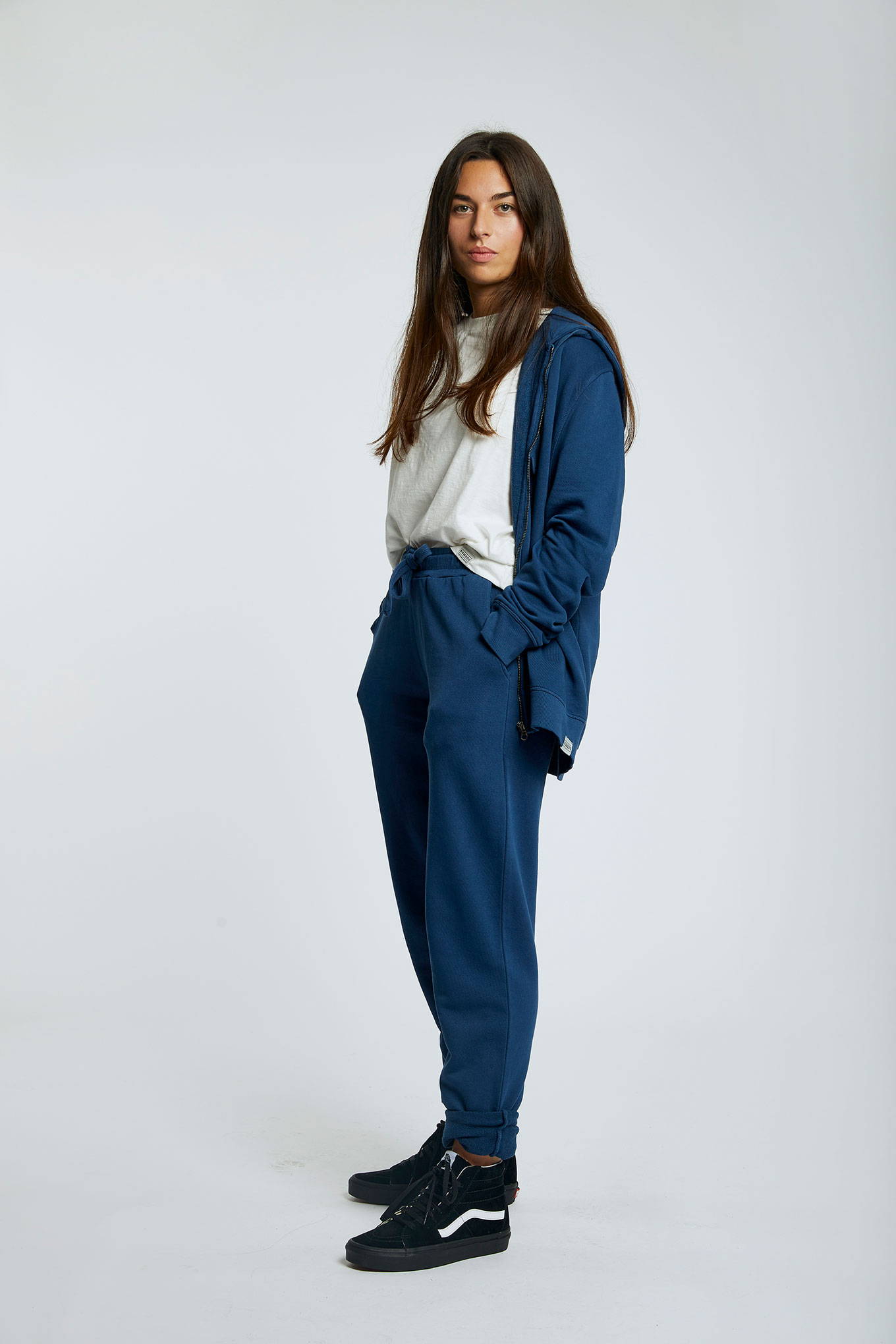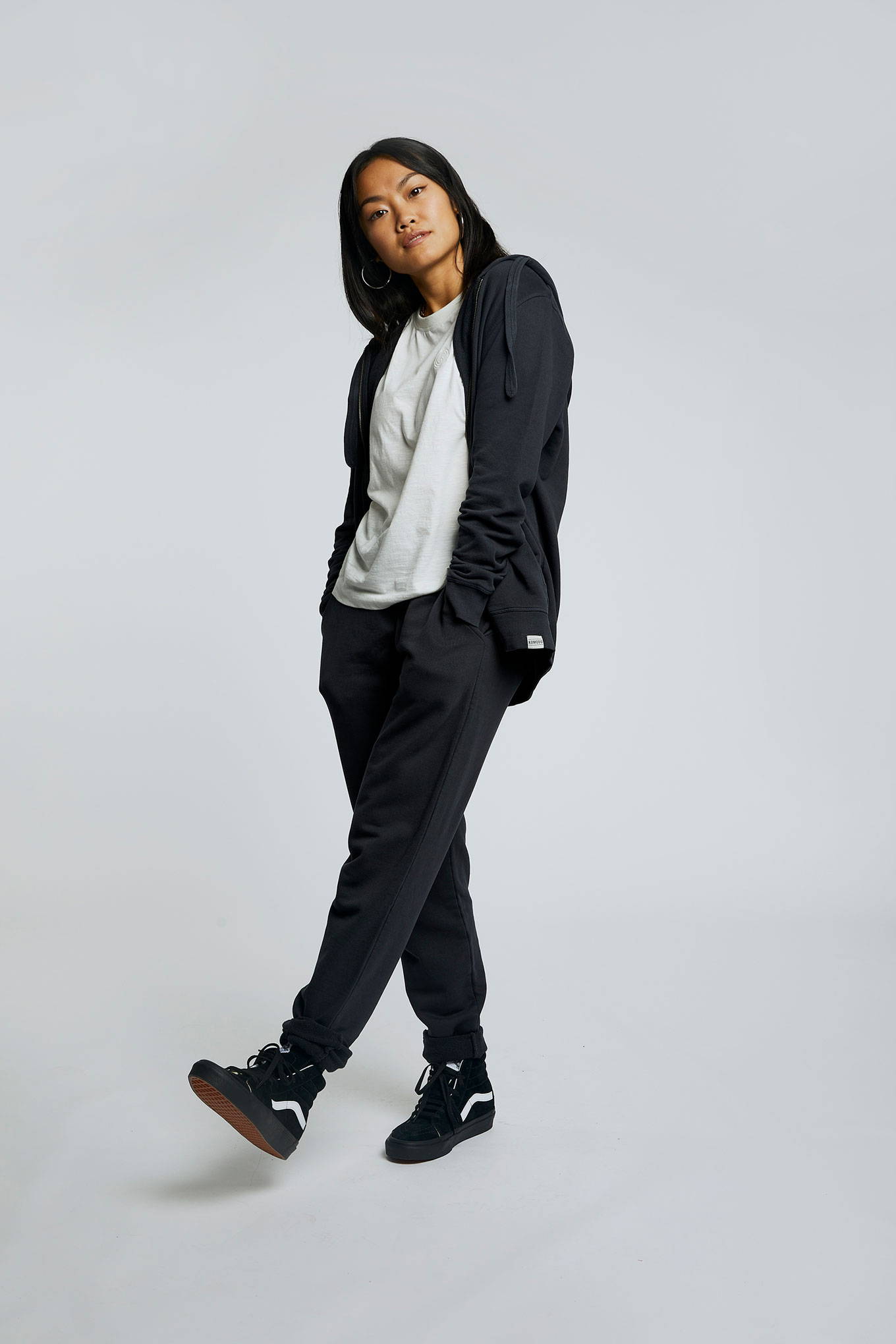 ---
Dress Up Your Loungewear:
---
If you're looking for a more smart casual approach to the loungewear look our recommendations would be to layer a basic tee underneath a crewneck sweater and pair with trousers of your choice. This can immediately take your cosy 'hoodie and joggers' look to a smart casual look whilst staying comfy and stylish!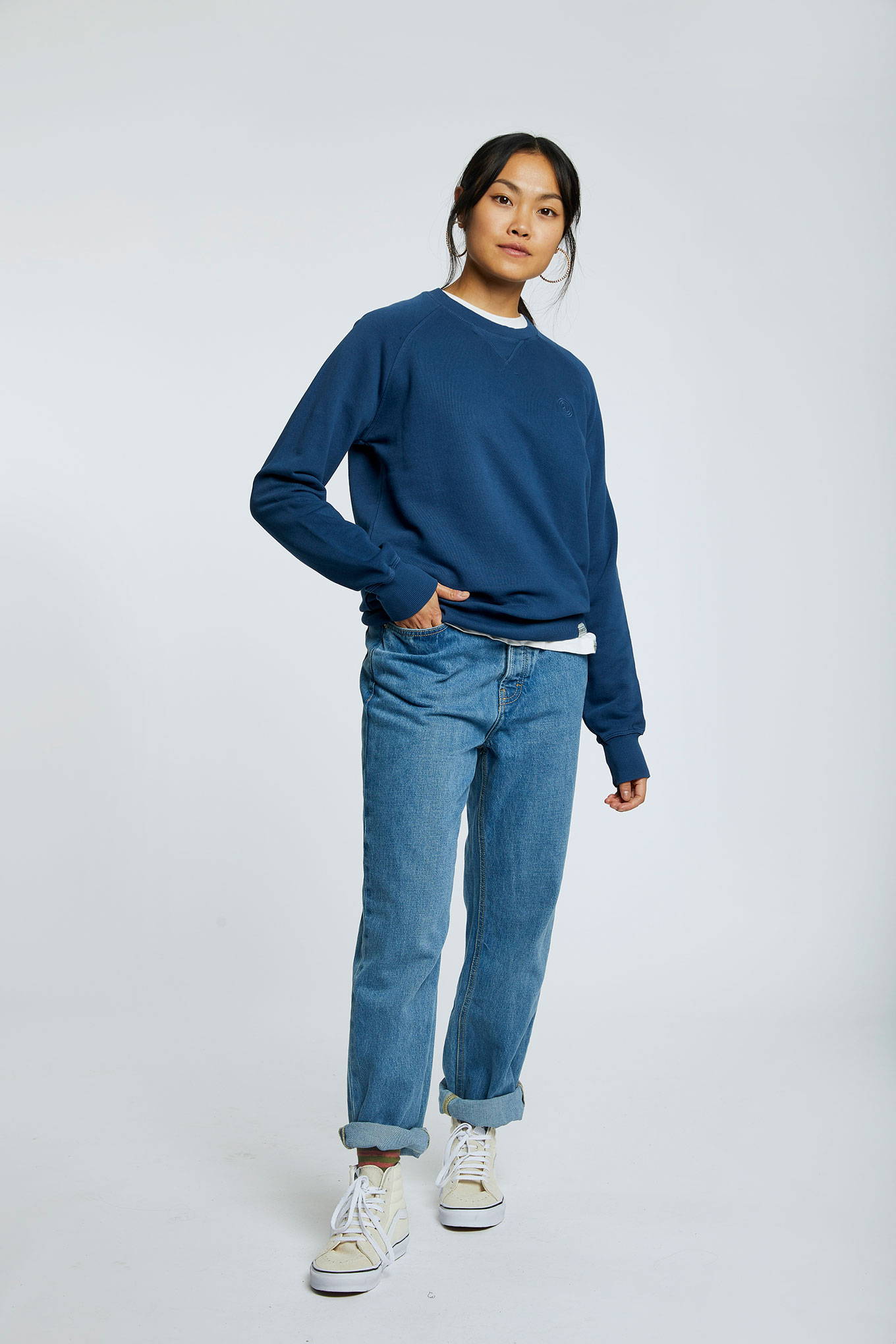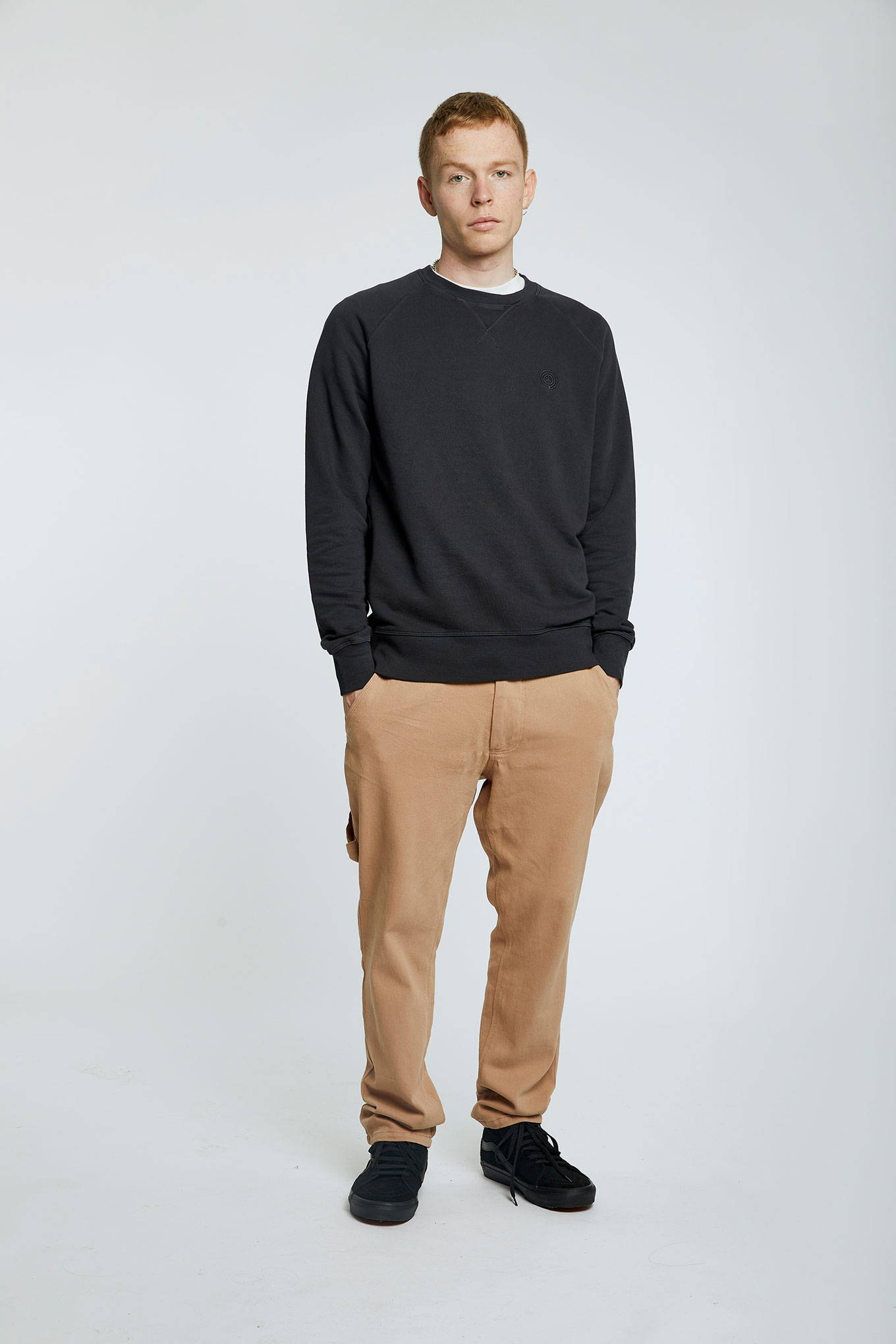 ---
---
Basic tee's are the must have wardrobe staple everyone needs. T-shirts in core colours such as white and washed black means your wardrobe has versatility and can be paired with almost anything. Basic tee's are ideal for layering, whether you wear them underneath a crewneck sweatshirt for a more comfortable fit or with a lightweight jacket during the warmer months, they can be worn for almost every occasion. You can also lighten up your wardrobe with pastel coloured tee's such as shell and mineral green! At KOMODO our t-shirts are made out of a high quality slub which gives a premium texture to our tees. These loose fitted tees are loose fitted for everyday style and comfort!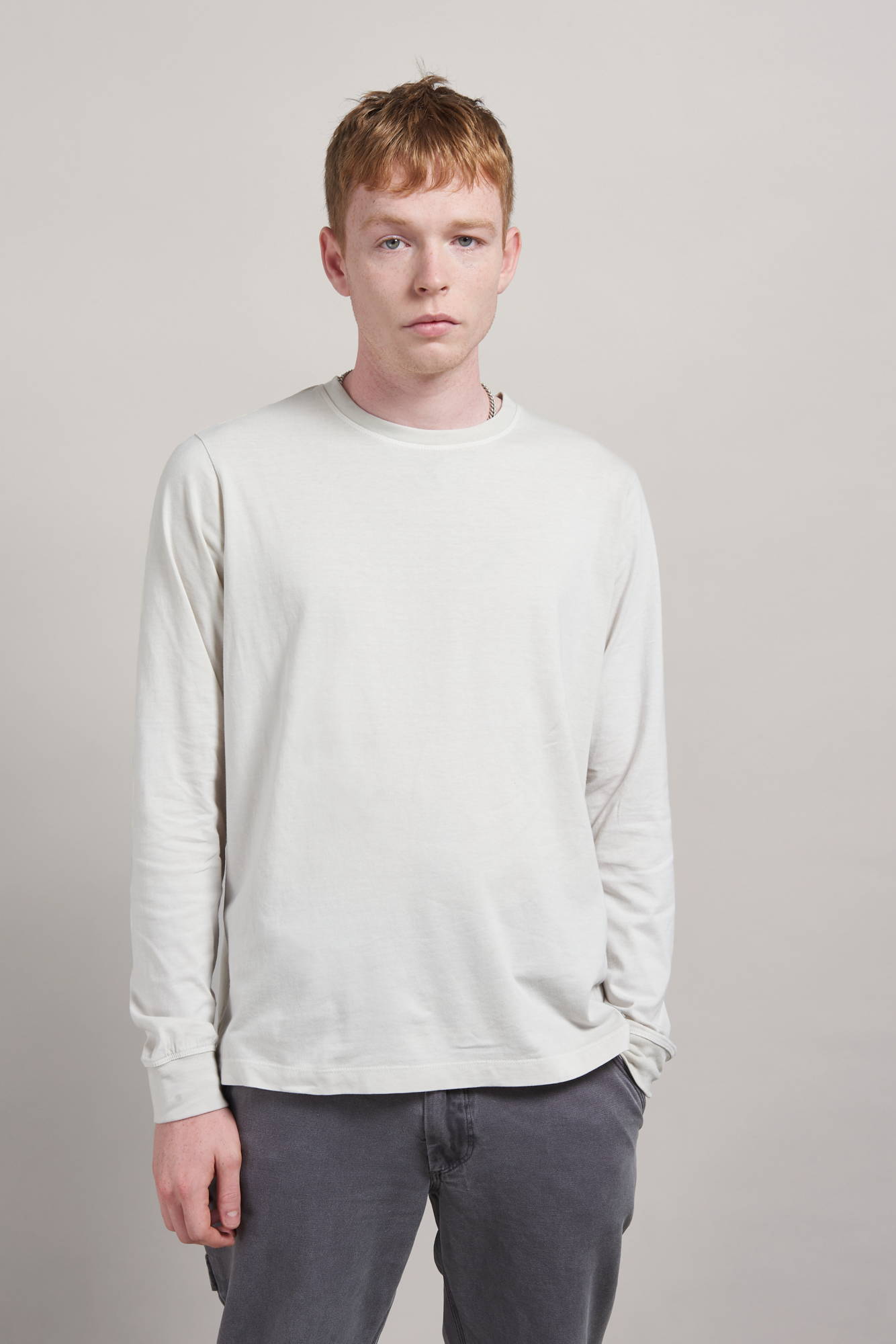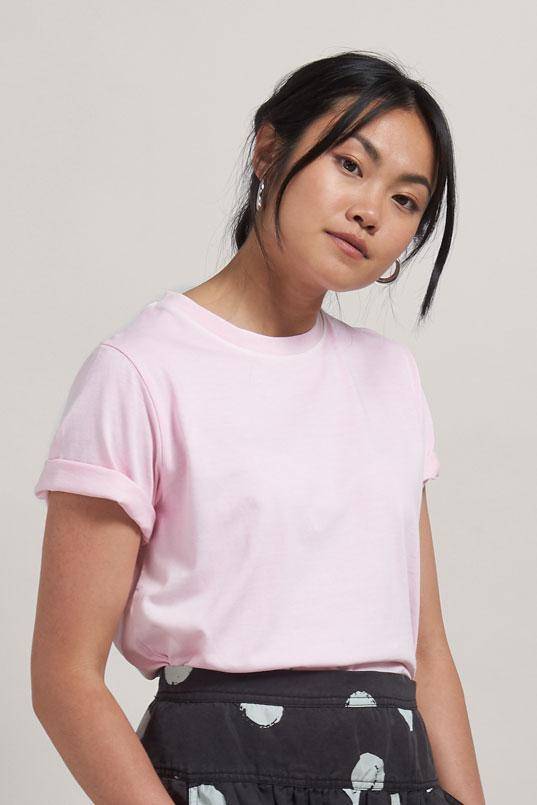 Take your loungewear and basic garments throughout the seasons so you can do your bit for the environment and reduce clothing waste!
---
Shop Our Newest Loungewear & Basics Collection
---
---